Look at what we found this time : a free collection of beautiful graphs to put on your Powerpoint presentations !
We need to thanks the founder of Adioma, Anna Vital. She's an information designer focused on visual analogy. Indeed, her firm developed easy infographics, both to make and understand. 
Published on Anna Vital's blog in 2015, this helpful infography entitled How to think visually using visual analogies gives you numerous ways to make people understand what they see. And it works for yourself too. With time you'll be able to do all of this in your head.
The infography is divided in four categories. Graphs are ranked from abstract shapes (easy ones) to more detailed analogies.
For example, the Pie Chart is easiest abstract graph to use :
"Pie charts are best used when divided into two segments:  pie I've eaten and pie I have left.  With two segments you can still easily compare the slices in size. Once you have three or more segments you have a comparison problem – our eyes are not used to comparing segments of a circle. We also are bad at comparing different pie charts."
The easiest way to use these graphs is, of course, to use Adomia's tool. But you can also design some on Photoshop or even PowerPoint, inspiring yourself from this.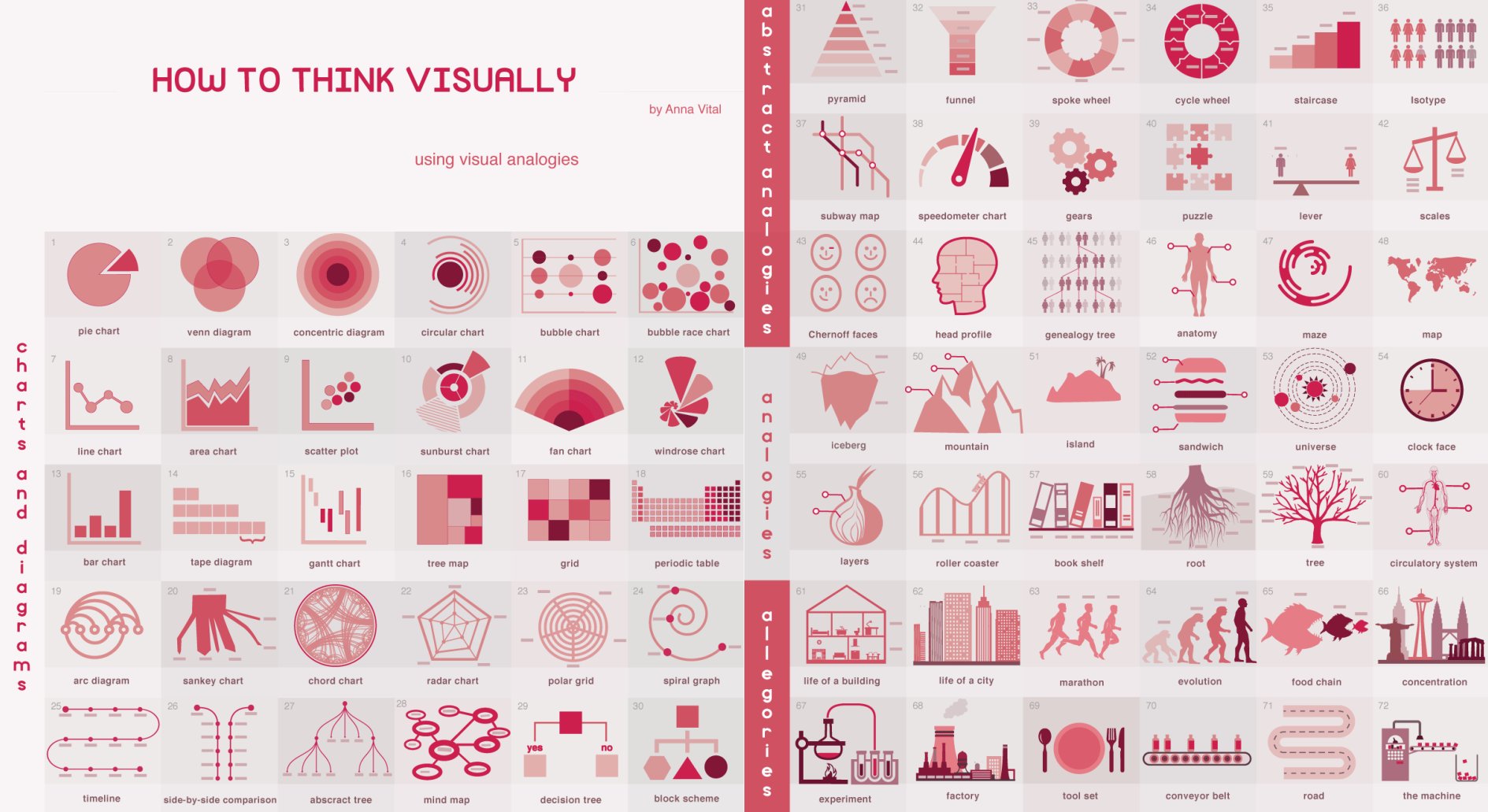 Click on picture to zoom
If you want to learn more about meaning and best use of these graphs, just click on the link below.
Annie Vital's explains tmaning and best use of 72 infographics
Hope you enjoy it ! Share the knowledge fellows, keep in touch on Facebook and Twitter !